Lawmakers just ended their special session this week. But they're already preparing for the next General Assembly session, which begins in about two months.
Listen
Listening...
1:22
Michael Pope has this preview of one bill that would prohibit private prisons.
Virginia has only one privately-run prison, the Lawrenceville Correctional Center in Brunswick County. For years, it's been in the crosshairs of people who are critical of the industry. One of those people is Senator Adam Ebbin, a Democrat from Alexandria.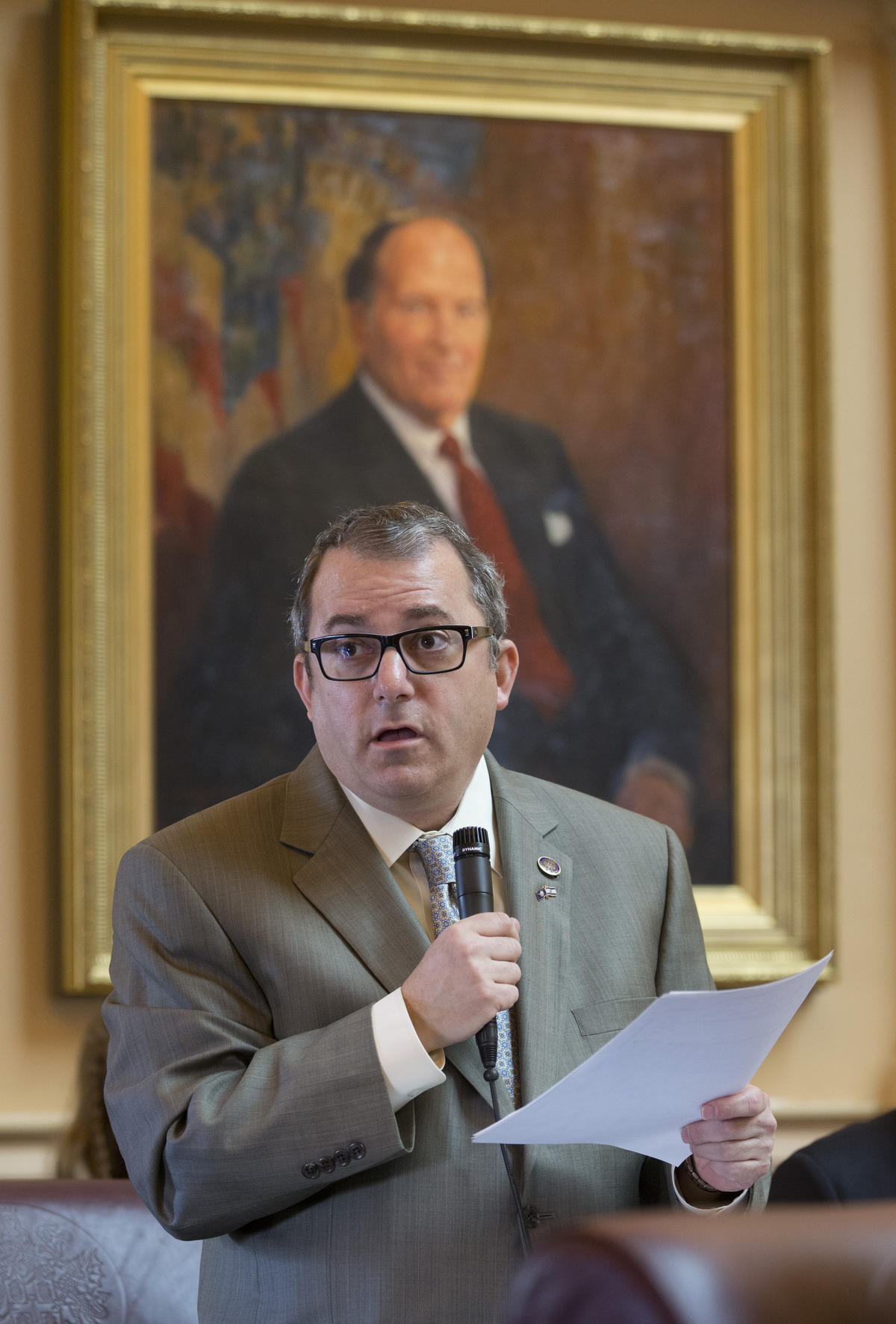 State Senator Adam Ebbin (D-Alexandria)
CREDIT AP PHOTO / STEVE HELBER
"We're incarcerating the people, and we have a responsibility for those inmates to do it right," Ebbin says. "However, private prisons by contrast have a motive to make money, lowering their operating costs, hiring fewer employees and pay and train them less than state-operated prisons."
Earlier this year he introduced a bill to prohibit the Department of Corrections from entering into private contracts for correctional services, essentially outlawing private prisons. The bill did not make it out of the Senate Rehabilitation and Social Services Committee, where half of the Democrats voted against it.
"If it ain't broke, why are we trying to fix it," asks Tyler Bishop, a lobbyist who represents the GEO group, the company that operates the private prison in Lawrenceville.
"Unlike government-run facilities, contract facilities provide greater accountability because they are governed by detailed contracts and typically have on-site, full-time contract monitors employed by the government," Bishop says.
Ebbin says he'll be back at it again next year, introducing a similar bill aimed at ending the existing industry in Virginia and preventing any private prisons in the future.